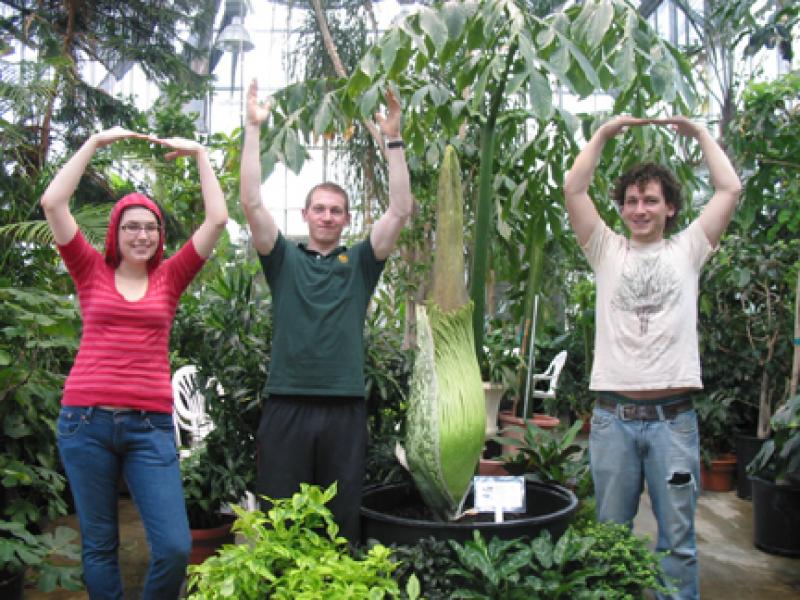 The Biological Sciences Greenhouse is an indispensible campus resource, a "living library" of plant and insect specimens. We not only grow plants and raise insects but we sprout the seeds of scientific discovery and raise passion for the biological sciences in our students.  For more than 125 years, the greenhouse has been a resource for educating future scientists from Ohio and around the world. You can support our programs with a donation to the Biological Sciences Greenhouse Fund, an endowment providing permanent support for this unique educational facility.
Make an online donation OR download a form for mailing
Thank You for supporting the Biological Sciences Greenhouse!